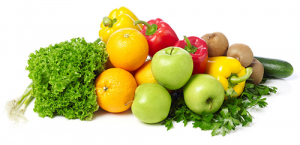 The world is an extremely competitive place, and to survive in it, we need food. Food sustains us so we can produce the energy to work, raise families, and be viable players in our local, national, and global economies.Whether we act as consumers or traders, food is tied to the success of our economy and our environment. Maintaining the ability to sustain our own food supply means that we as a nation are self-sufficient where fruits, vegetables, and other commodities are concerned, and allows our farmers the freedom to create demand from other countries for our produce, which helps to generate income for our country.
So what helps to make it possible to be both productive, competitive and environmentally sensitive here in Canada's agricultural industry? The answer is vinyl membranes. Thankfully, and with the advancement of technology, Canada grows produce year round in industrial greenhouses protected with vinyl membranes. Vinyl membranes are rugged and can withstand extreme weather conditions, help to maintain ideal humidity and temperature levels necessary for optimum growing conditions, while helping to reduce the transmission of disease and insect infestations.
Most interestingly, vinyl membranes help to contain much needed CO2, which is recognized as a much needed nutrient for optimum growth in greenhouse environments. According to the Ministry of Agricultural, Food, and Rural Affairs for the province of Ontario:
"CO2 increases productivity through improved plant growth and vigour. Some ways in which productivity is increased by CO2 include earlier flowering, higher fruit yields, reduced bud abortion in roses, improved stem strength and flower size. Growers should regard CO2 as a nutrient."
Ontario Ministry of Agriculture & Food
Being able to contribute to the sustainability of our own food supply year round with the help of vinyl membranes means that our ability to grow our commodities year round will support our economy, and help us to offset and avoid surging prices during produce shortages. Be it food for thought or food for consumption, under the protective umbrella of vinyl membrane in greenhouses, our economy can continue to thrive and be competitive despite inclement weather conditions, have food resources available in case of disasters, and assist our Canadian farmers to remain competitive in the global trading environment.
Home Sweet Home
Space, whether indoors or outdoors, is important to human health and well being. There are many examples of how vinyl products enhance our lives in both of these environments. When we look at the primary space we live in for most of our lives, it's important to have materials in place that will not only protect the stability of our living environments, but will also increase the value of our properties which are ultimately considered our retirement funds.
Vinyl siding protects our homes from long term environmental wear and tear; whether snow, hail, rain, sun, wind, heat, or cold, vinyl siding wrapped around your home will protect your home for decades, and will save you money on heating and electricity bills. Vinyl windows are one of the highest rated materials for saving money, and preventing heat loss in your home, not to mention offering you a clear and beautiful view to your pool and garden. Like siding, vinyl windows have a great fit and finish, an extremely long life, and will increase the value of your home.
Pipes are of vital importance. When we look to television channels like HGTV, we see many of the DIY experts talking about home renovations, and in particular, making your basement into an income property. Often people will ask what kind of plumbing pipes are in a prospective home, but never really ask what kind of pipes are under their house to be?
Why is this an important question? Because if you believe that your home is your long term investment, and invest significant money into home renovations in your basement, it's important to learn how old the pipes are, and the potential for corroded pipes to burst, which likely will not be covered under your home insurance policy. Vinyl pipes have a life expectancy of over 100 years, perform better than other traditional materials under extreme heat and cold conditions, do not corrode, contain anti-bacterial properties,  and deliver clean and safe drinking water to your home. Vinyl Flooring is perhaps one of the most exciting products in today's renovation movement; popular with designers due to the new 3D technologies, vinyl flooring replicates grains and finishes often reserved for traditional flooring materials, are extremely low maintenance, easy to clean and disinfect, and work with any design style from the traditional to the avant garde.
Outdoor living is a huge part of our Canadian lifestyle, and more so due to our long and cold winters. When the spring and summer come along, the BBQ's are fired up, pools opened, and lounge chairs unfolded. Vinyl decking and fencing are rapidly becoming the material of choice for outdoor living environments for all of the same reasons of the other vinyl products in your home…low low maintenance, no sanding, no fussing, and able to withstand many extreme weather conditions. Once a vinyl deck is down, it stays put, and proves its worth in sustainability, over and over again. So all about the house, vinyl has got your family covered…from sustainability to durability, value for money, energy savings and more…there is no better choice than vinyl.
Quantifying Carbon Footprint Reduction
Where to start? Do we reduce the number of airplanes that traverse the world on a daily basis to 50% of what the current numbers are? Do we turn off our air conditioners through the summer months? Do we reduce the number of days per week we drive our cars to work, soccer, karate, the grocery store, or the doctors office?
It is increasingly more difficult to know how to quantify a personal carbon footprint profile, let alone an industrial one. So, we'd like to ask you, our visitor, what questions you have about carbon footprint as it relates to the subject of vinyl. Or even better, we'd like you to share with us what you believe is a carbon footprint, and how it is measured in your world.
At the bottom of this page on the left hand side, you will see a box for questions…please jump to that box and ask your questions, or if you have a story to share on this subject, then jump to the bottom right of this page and and start typing.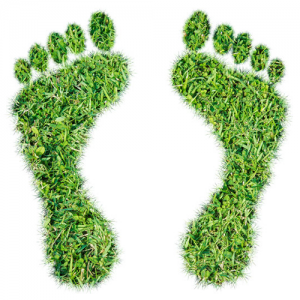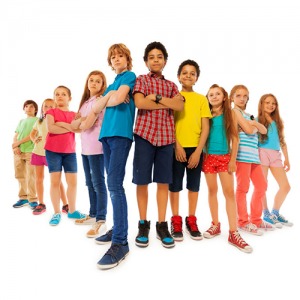 Our kids today expect great things and great decisions from us. However, with a rapidly changing world which looks different from the year before, how do we define great decisions? Perhaps what's most important is to ensure that the homes we leave behind to our kids require as little maintenance as possible.
In a way, we are playing a game of time travel…trying to speculate what the future will look like 30 years from today. Once thing you can be sure of is that when you install vinyl products in your home, decades later, it is highly likely that those materials will look virtually the same as the day you installed them.
As our children reach their adult years, they will be critical thinkers, and will view your choices in a different light than they would today, and will quickly realize how many smart choices you made when they see the beautiful and sustainable vinyl products you installed in your home.
No doubt, environmental issues and priorities will change again 30 years down the road, and when the next generation evaluates your decisions (and they will), they will appreciate that sustainability was  the platform for those decisions, and were environmentally sound.